Special Offers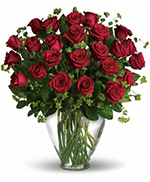 $

189.95
When it comes to romance, the red rose rules! And when it comes to delivering romance in a big way, two dozen gorgeous red roses are a brilliant choice. Twenty-four stunning red roses are arranged with greenery and delivered in a feminine vase. [...]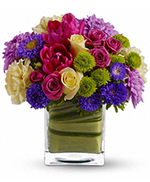 $

74.95
Oh, what a fine day it will be when you have this delightful spring bouquet delivered to someone special. Everyone will delight in the vibrant colors and bountiful blossoms, all thoughtfully arranged in a beautiful leaf-lined vase. Light yellow roses, hot pink spray roses, tulips and gerberas, yello [...]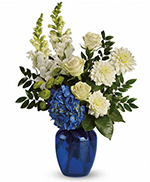 $

79.95
Sending this brilliant blue and white bouquet will surely garner oceans of appreciation from whoever receives it. Dazzling blue hydrangea, green roses and button spray chrysanthemums, divine white dahlias and snapdragons plus huckleberry arrive in a striking cobalt vase. [...]
Local Florist Delivery in Portland
Our florists are proud to supply Portland, Oregon with among the freshest, most vibrant flowers available, delivered to their doorstep the same day as you place your order. Not only are our arrangements stunningly unique and creative, we also work exclusively with local growers and local florists, helping to keep the Portland small business community thriving.
By teaming up with industry heavyweights we ensure a nearly unlimited supply of all your favorite seasonal blooms, from roses, lilies and daffodils, all the way to potted and hanging plants. Celebrate Mother's Day, Father's Day, the 4th of July, Thanksgiving, Christmas, New Year's, an Anniversary, a Graduation, or any other special occasion in style with one of our themed arrangements. As long as you place your order by 1pm in the Portland time zone, your gift will arrive the same day!
Recent Products
Dazzle them with creativity and elegance
We select the very highest rated local Portland florists to work with, those artists whose work embodies the excellence for which we strive. They hand-pick each blossom, ensuring its radiance and longevity, and then create the ideal bouquet for your specific recipient. They are responsible for selecting your colorful keepsake vase, or for adding on our delightful extras, such as cheerful balloons, yummy chocolates, or ultra cute stuffed animals. Regardless of the occasion, we always go the extra mile to make you and your loved ones smile!
Expedient same-day delivery you can count on
Instead of trucking our arrangements long distances in hot, humid cabs like some of our competitors, all our flowers are delivered locally, preserving their freshness and beauty. Our drivers know Portland extremely well, and can avoid traffic and slow routes easily. We deliver to any residence, school, office, place of business, hotel, hospital, church, spa, retirement home or funeral home for your total convenience. Same-day delivery is especially helpful in cases where you receive news on short notice and wish to reach out instantly, such as when a New Baby is born, or when a dear one has departed. With our local network in place, you never have to worry that your gift is delayed by faulty dispatching or driver incompetence.
Superior customer care
Do you need to send a standing easel spray or casket arrangement to River View Cemetery Funeral Home but are unsure which to choose? Or perhaps you want to send two dozen velvet roses to your sweetheart on Valentine's Day at the Kimpton RiverPlace Hotel but can't seem to select the right color. Have no fear, our friendly, eager-to-please customer service reps are standing by to make your ordering experience stress-free and rewarding. We can help guide you through hundreds of our best-selling bouquets and gift baskets, and show you how to narrow your online search as well. Our team loves working with our clients to create an amazing surprise for the recipient, one that will uplift, inspire, console or comfort, as the occasion requires.