Coping with the loss of a loved one is a challenging experience that requires time and patience. Expressing your condolences and sympathies can be a daunting task, but it's essential to choose the right gesture to convey your heartfelt emotions. Our Peaches and Dreams bouquet is a delicately arrange[...]
Add To Cart
Add 8 Balloons for $42.95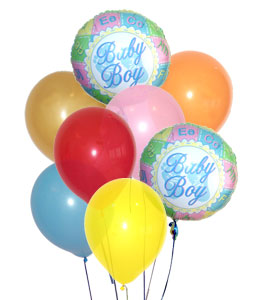 Coping with the loss of a loved one is a challenging experience that requires time and patience. Expressing your condolences and sympathies can be a daunting task, but it's essential to choose the right gesture to convey your heartfelt emotions. Our Peaches and Dreams bouquet is a delicately arrange[...]
Coping with the loss of a loved one is a challenging experience that requires time and patience. Expressing your condolences and sympathies can be a daunting task, but it's essential to choose the right gesture to convey your heartfelt emotions. Our Peaches and Dreams bouquet is a delicately arrange[...]
Coping with the loss of a loved one is a challenging experience that requires time and patience. Expressing your condolences and sympathies can be a daunting task, but it's essential to choose the right gesture to convey your heartfelt emotions. Our Peaches and Dreams bouquet is a delicately arranged floral arrangement that offers love and prayers to those who are grieving.

This exquisite bouquet is a beautiful way to show your sincere condolences during a time of sadness and loss. We've carefully selected a mix of stunning peach roses, miniature carnations, tulips, white wax flowers, and fragrant stock to create a soft and comforting display. Teleflora's Peaches and Dreams is a sweet and thoughtful way to show your sympathy and support. Each flower has been chosen to evoke the right emotions during this difficult time.

Honoring someone who has passed away is never easy, but this bouquet can help make the process a little bit easier. Our local florist has created this arrangement with love and care, and we offer same-day delivery to ensure that your condolences are delivered when they're needed the most.

While the soft colors of this bouquet are perfect for expressing sympathy, it's also a great choice for a thank you gift or for any occasion where you want to send a message of love and support.

Offer a little bit of light during a dark time by presenting this stunning bouquet to a friend, family member, or anyone who needs a little comfort. Our local florist will deliver the bouquet right to your doorstep on the same day. Sending condolences has never been easier or more meaningful.
Item No. T145-3A
Price: $79.95