Express your admiration with a mesmerizing bouquet of red flowers. Our Blushing Beauty arrangement is a captivating choice that will capture even the most uninterested heart with its vivacious and lively blooms.

This striking bouquet features a variety of blushing blossoms, such as fuchsia an[...]
Add To Cart
Add 8 Balloons for $42.95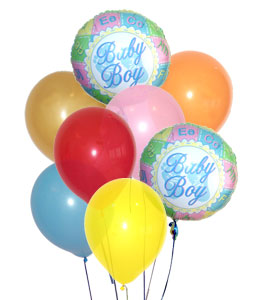 Express your admiration with a mesmerizing bouquet of red flowers. Our Blushing Beauty arrangement is a captivating choice that will capture even the most uninterested heart with its vivacious and lively blooms.

This striking bouquet features a variety of blushing blossoms, such as fuchsia an[...]
Express your admiration with a mesmerizing bouquet of red flowers. Our Blushing Beauty arrangement is a captivating choice that will capture even the most uninterested heart with its vivacious and lively blooms.

This striking bouquet features a variety of blushing blossoms, such as fuchsia an[...]
Express your admiration with a mesmerizing bouquet of red flowers. Our Blushing Beauty arrangement is a captivating choice that will capture even the most uninterested heart with its vivacious and lively blooms.

This striking bouquet features a variety of blushing blossoms, such as fuchsia and coral gerbera daisies, baby pink carnations and mini carnations, dusty-rose Peruvian lilies, and hot pink gillyflowers. All of these magnificent flowers are nestled in a bed of lush greens, each holding a special meaning for your loved one.

Gerbera daisies are a timeless symbol of beauty, joy, cheerfulness, innocence, and purity. The beloved Peruvian lily signifies devotion and friendship, while carnations represent undying and unconditional love. The gillyflower, with its heavenly scent, is the original romantic flower, associated with everlasting love, bliss, acceptance, endless beauty, luck, long life, and purity. In ancient England, these velvety flowers were so valuable that they were used as currency to purchase land, making them a symbol of opulence and wealth. It is no surprise that they're one of the most popular flowers for a bride's bouquet.

The Blushing Beauty bouquet comes in a sleek, contemporary glass vase and is the perfect gift to send your warmest wishes to your loved one. This exquisite bunch is ideal for weddings, special anniversaries, or for courting a special lady in your life. The vibrant, popping colors are enough to brighten up any room, and the enchanting scent is enough to draw anyone's attention to these charming blooms.

Order the Blushing Beauty bouquet now, and our local artisan florists will hand-select and hand-arrange these beauties for same-day delivery. You can also pre-book this enchanting bouquet for a later date.
Item No. C13-5166
Price: $74.95